May 11, 2018
HEADLINES
"STREETBALL & BUBBLE TEAS"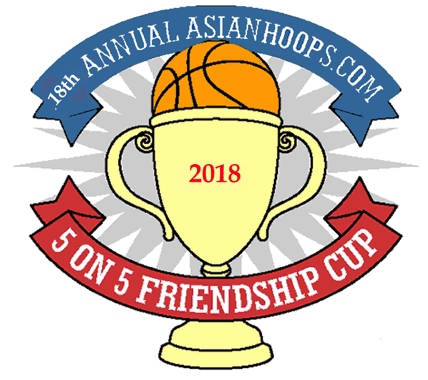 Summer is just around the corner and ASIANHOOPS.COM is proud to be hosting the
18th Annual 5on5 FRIENDSHIP CUP on the weekend of June 9-10 at Roosevelt Park in Chinatown.
The FRIENDSHIP CUP gives players of all abilities a chance to form a team of friends, family members, or just those who love the game to play some 5on5 full court streetball. It's a chance to hang out with friends; or even grab some dumplings and a bubble tea in Chinatown.
This year's edition can feature eight divisions of play:
Saturday, June 9: Men's B, Men's C, Men's C+
Sunday, June 10: Boys 11u, 13u, 15u, 18u, Women's

Divisions are limited to either 4 or 6 teams each with every team guaranteed to play in 3 games with a chance to compete for a championship. Deadline to sign your team up to play is Friday, June 1. But divisions are usually filled way before the deadline date.
So don't wait, reserve a spot for your team now. Click here to sign up.
Format: Each team is guaranteed to play in a total of 3 games. The tournament format will be limited to only 4 or 6 teams only. This allows teams a chance to compete for a championship even if they lose one game.


RESULTS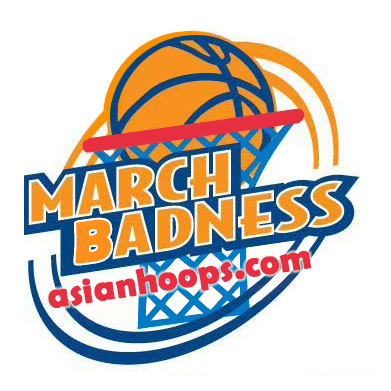 2018 CHAMPIONS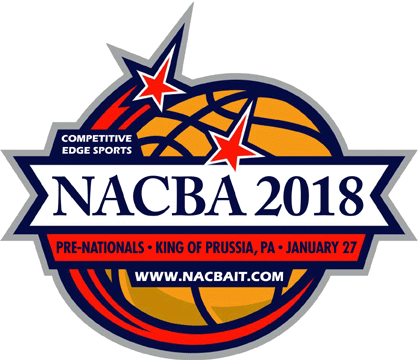 2018 CHAMPIONS

New York Titans - Boys 13u
Chinatown Life Rockits - Boys 15u
Husay JC- Boys 18u
NYC Sabres - Girls 18u
Two Bridges Elite - Friendship Big East
NY Falcons Collegiate - Friendship ACC
CBC - MD - Men's Open
Philadelphia Suns - Men's 30+

Chinatown Community Junior Basketball League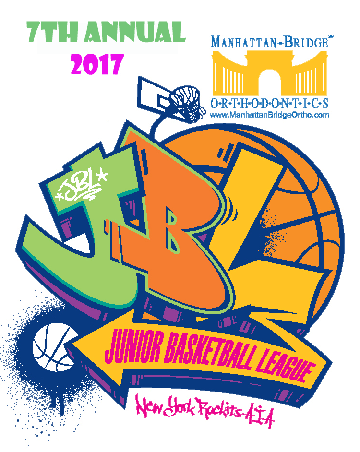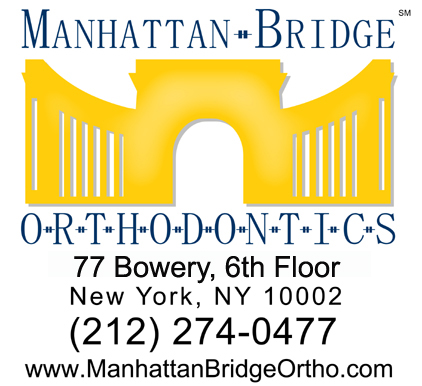 COLUMBIA DEFEATS CORNELL IN OVERTIME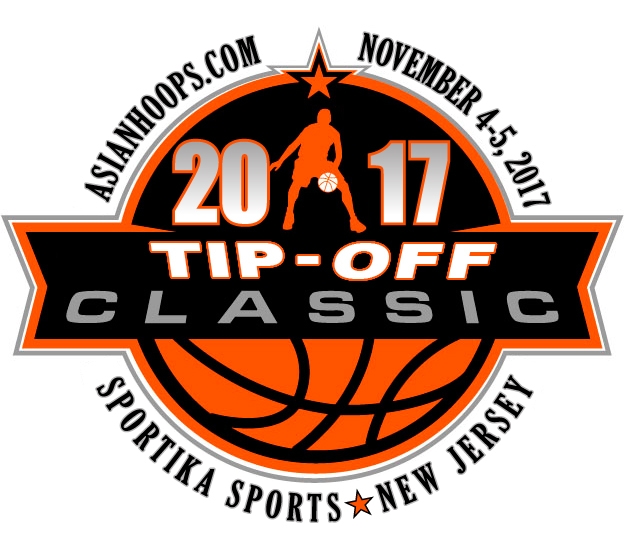 HUSAY JC DOUBLES UP AT TIP OFF CLASSIC
11/4-5/17 - Asianhoops enjoyed another big time weekend at the annual Tip Off Classic at Sportika Sports as 38 teams competed in six divisions of play.
Husay JC captured two titles (Boys 10u and 18u), KSANY took top honors in the Boys 15u division, the Junior Rockits came away victorious in the Boys 13u division, while the NY Titans walked away with the Boys 11u chip. Finally, in the Friendship division, it was Phila Fastball.
For pics and more, click here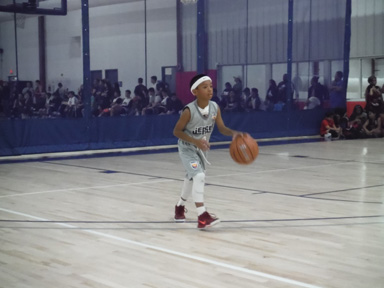 HUSAY JC point guard - I Got Game

SPECIAL THANKS TO OUR SPONSOR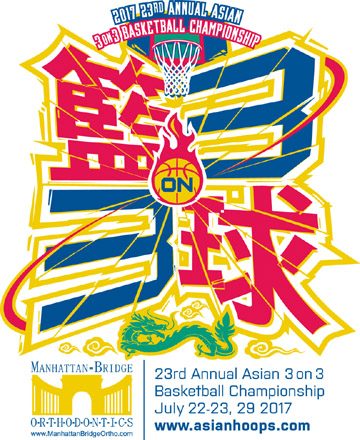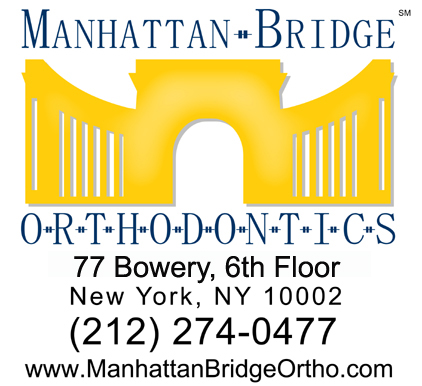 Click here for 3on3 information
SATURDAY DIVISION WINNERS
Showcase NYC - blacktop division
Yerp - Hoosier East division
Ramen & Meatballs - 5'10" under
Lunar NYC - Girls 17u
SUNDAY DIVISION WINNERS
New York Titans - Boys 11u
Junior Rockits - Boys 13u
New York Flightz - Boys 15u
Young Life Rockits - Boys 17u
Cash Us Outside - Hoosier West
Showcase NYC - Park Baller Gold
40 is the new 20 - Park Baller 2
Rockits Atari - Women

special thanks to the team organizers, coaches, captains, players,
family, friends and volunteers for all your support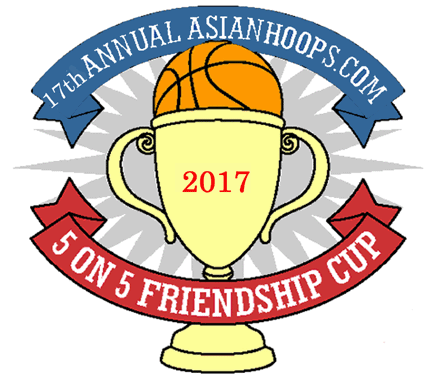 2017 FRIENDSHIP CUP - about the ball
The 17th Annual 5on5 Friendship Cup held over the weekend of June 10-11 at Roosevelt Park was all about friends getting together to some bball and hanging with the boys. Mission accomplished. On Saturday, championships in the Men's C, C+ and B divisions followed by Sunday's exciting youth bballers taking it to the rim. Congrats to everyone for coming down to hoop it up.
Men's C: JACK'D UP; Men's C+: CT K.F.C.; Men's B: ROCKITS ALUMNI
Boys 13u: JUNIOR ROCKITS; Boys 15u: Chinatown Life ROCKITS;
Boys 18u: Young Life ROCKITS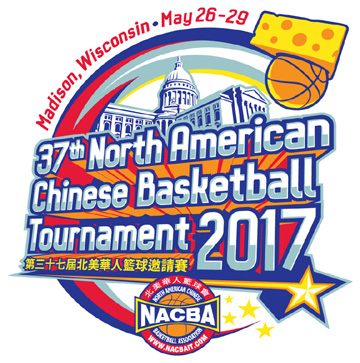 MADISON, WISCONSIN - BIG 10 FUN
5/29/17: A weekend full of exciting hoops, nice weather, and the world's biggest BRATFEST were just some of the big time happenings at the 37th Annual NACBA Invitational Basketball Tournament in Madison, Wisconsin. In total, there are seven newly crowned champions for 2017. For more, go to www.facebook.com/nacba and www.nacbait.com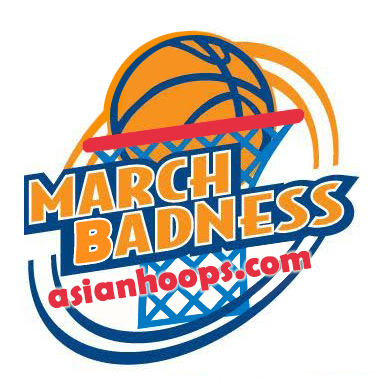 ASIAN YOUTH BBALLERS CAN DANCE TOO
3/25-26/17: Sportika Sports, the new indoor megafacility with seven courts was the perfect host of the 1st Annual March Badness Basketball Tournament sponsored by Asianhoops.com. The weekend was filled with basketball highlights galore as these hoopsters were ballin and showcasing their skills amongst the backdrop of the NCAA Big Dance March Madness Tournament that was already underway. Congratulations to all the 2017 champions. See you in 2018.
2017 CHAMPIONS
Boys 9u: NY Junior Rockits
Boys 11u: Husay JC Gray;
Boys 13u: Husay JC
Boys 15u: ISS Flightz
Boys 18u: Boston Hurricanes
Mens Friendship: Showcase NYC
Women's: NY Lady Rockits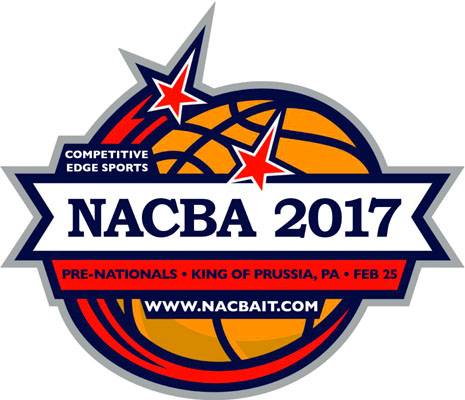 ASIAN HOOPS - ALL ABOUT FUN
2/25/17 - Asian basketball is all about fun and nowhere was it ore evident than at the NACBA 2017 Pre Nationals at Competitive Edge Sports - King of Prussia, PA. Forty-four teams from the east coast and Canada came to play. Teams from Toronto, Boston, Washington, Philadelphia, New Jersey and New York were well represented in addition to all the ethnic groups - Filipino, Korean, Japanese, Chinese, Burmese, Malaysian, Tibetan, just to name a few. But it was the youths participating in the 11u and 13u divisions that put a smile on your face as you watch them go up and down the court with so much energy and passion. Keep working hard.
2017 CHAMPIONS
Boys 11u: HUSAY
Boys 13u: HUSAY
Boys 15u: BSANY
Boys 18u: AAYC SHARKS
Mens Friendship: NJ KNIGHTS
Men's Open: TEAM DC
Women's: LUNAR NYC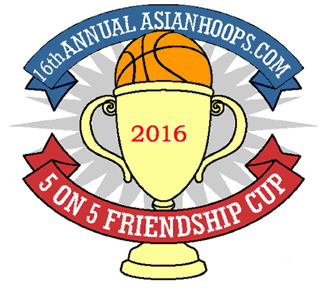 JUNE 18 RESULTS
Boys 13u - Junior Rockits
Boys 15u - NY Titans
Boys 18u - AAYC
Women's - NYC Sabres
JUNE 12 RESULTS
Men's B - NY Ttans
Men's C+ - Flying Tigers
Men's C - Logos
6/12/16 & 6/18/16 - The weather was nice and the action on the courts was exciting as the 16th Annual 5on5 Friendship Cup tipped it off on Sunday, June 12th and Saturday, June 18th. Great to see returning teams and those formed just for this year's tournament. It was an opportunity to hang out with friends and play some bball too. Hope to see you all at the 22nd 3on3 in late July.

Philadelphia Suns Spring Invitational
4/2/16 - The Philadelphia Suns and the Bucksmont Indoor Sports Center played host to the 2016 Philadelphia Suns Spring Invitational as teams from the east coast gathered for another round of exciting Asian bball action. Divisions of play include:
Boys 11u, Boys 13u, Boys 15u, and Men's Friendship. In the Boys 11u, Lunar NYC took top honors. The Boys 13u and 15u saw the Rockits boys teams claim both championships. Finally, the Men's Friendship division was captured by Fastball Fong.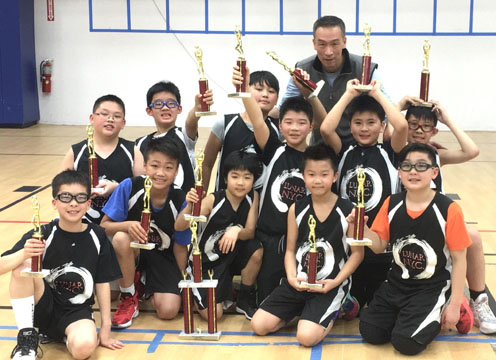 BOYS 11U CHAMPS - LUNAR NYC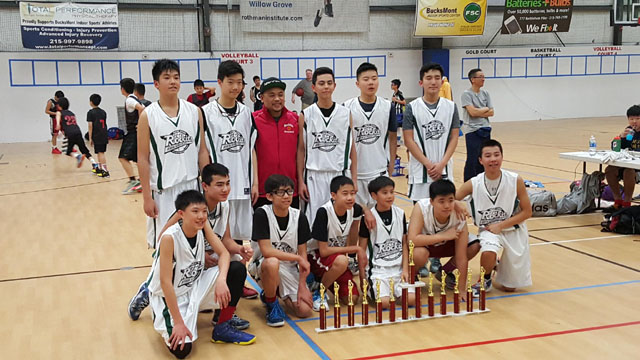 BOYS 15U CHAMPS - NY CHINATOWN LIFE ROCKITS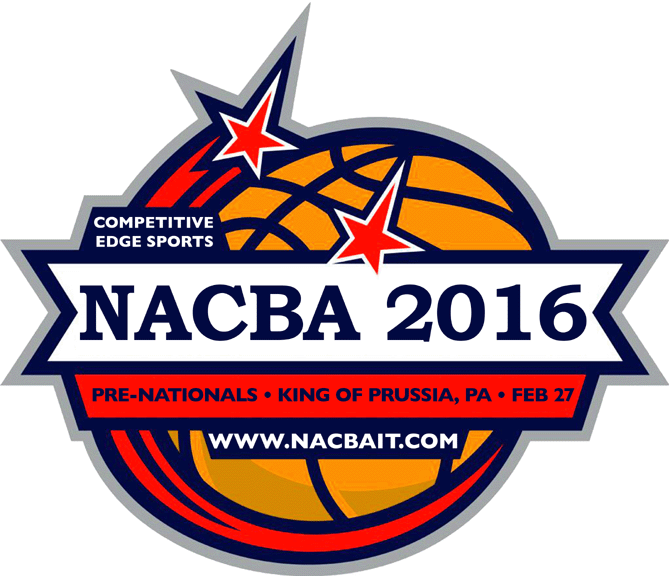 CANADA CONTINUES TO RULE AT 2016 NACBA PRE-NATIONALS

+ new york and new jersey youth teams also shine
2/27/16 - March Madness started early this year as the NACBA hosted 46 teams in the annual Pre-Nationals at Competitive Edge Sports (King of Prussia, PA) on Saturday, February 27th. Buzzer beaters, overtimes and exciting break your ankle moves ruled at this year's tournament. In the end, seven teams captured the coveted title of NACBA champions led by the continued success by our Canadian brothers/sisters from the CCYAA organization. CLICK HERE FOR THE COMPLETE SCOOP.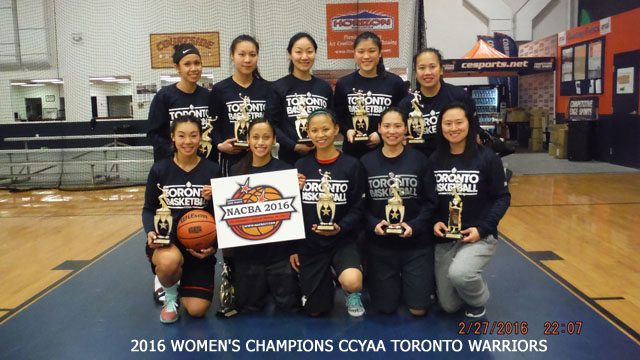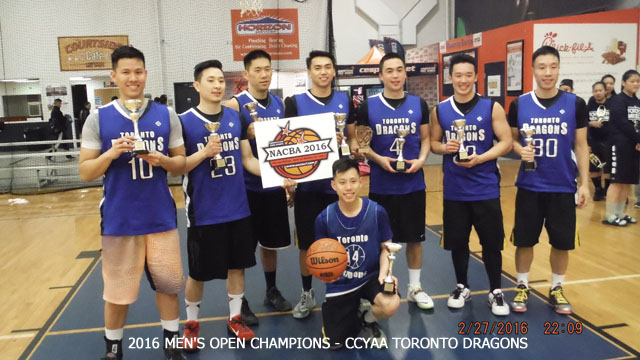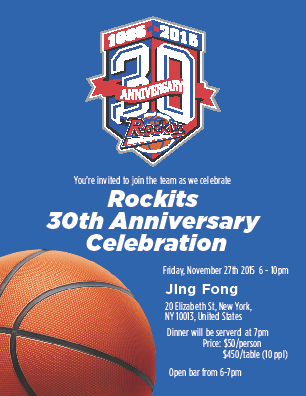 The evening was electric as over 450 alumni, friends and family members celebrated the 30th anniversary of the New York Rockits Athletes In Action organization. Early on, members welcomed New York Knicks legend, John Starks who dropped by to sign autographs and take pictures courtesy of founder, Leo Hirata. The evening continued on with special presentations to Richard "Quan" Wong, Denny Lee and NYC Sabres/NY Falcons founder, Tom Law. Throughout the evening, commemorative T-shirts were handed out to members and raffle prizes were offered to those lucky winners.
Special thanks to all the sponsors, donators, contributors for their generosity. Also, thanks to all the community organizations for attending and celebrating with us.
Nice seeing everyone. See you all again in five years!!!
Happy Holidays,
Denny, Quan, Kevin Low, Ken Lee, Nelson Yu